ACCADDE DOMANI
Chronicles from the 2018-2023 Exprivia | Italtel Business Plan
Convergence. A single goal, a single story of the future.
A single point of arrival or, better, of departure. This was an occasion we chose to celebrate, while ensuring scope for creativity and imagination with the 'Accadde Domani' (it's happening tomorrow) show, which was held the same day at the Piccolo Teatro Studio Melato in Milan, with the participation of the writer, Gianrico Carofiglio.
INCREASING POTENTIAL
THROUGH SYNERGIES
Increasing potential through the synergies created by the integration of our specific expertise: this is the objective which led us to create the new Exprivia | Italtel brand.
The Exprivia | Italtel brand constitutes one of the largest digital technology industrial entities in Italy, with a strong presence in Europe and Latin America. We are now able to propose a complete offer to satisfy the growing demand arising from digital transformation and manage the entire ICT value chain, from infrastructure components to applications and services, with our customers and partners reaping the considerable benefits. Complementary values and robust synergies are our hallmarks. We see Digital Transformation as a great opportunity for businesses to grow and adopt innovative business models. The Exprivia | Italtel Group has around 4,000 employees, a quarter of whom are involved in research and innovation activities.
We use the 5G network and artificial intelligence to show you the future in real time
This was our motto at the 2019 Mobile World Congress in Barcelona, one of the most important international events dedicated to the ICT sector; this is the path along which we are developing our activities, by launching a complete offer that combines Exprivia's Information Technology know-how with the considerable TLC experience of Italtel. Find out more.
Growth through synergies
In February 2019, the presentation of the 2018 economic figures to investors and analysts, within the framework of Borsa Italiana's Star Conference, clearly highlighted the positive performance in the Exprivia and Italtel integration process. During Italtel's first year within the consolidation area, the group's first financial statements show, from an accounting perspective, growing income and margins and, above all, highlight the acknowledgement and approval from the market, thanks to projects developed and proposed in perfect synergy between Exprivia and Italtel. We have now become a single port of call, able to monitor the most complex projects throughout their entire lifetime, anticipate technological innovation in ICT and satisfy the demand for digital transformation. Find out more.
A clear roadmap
We are now clearly demonstrating our status as a leading high-tech player in Italy and internationally, able to play a decisive role in accelerating the country's Digital Transformation process. July 2018 witnessed an important step in our journey, with the presentation of our 2018-2023 Business Plan, at the offices of Borsa Italiana in Milan.
"Digital transformation is changing the way we live and work and be prepared is the only way to continue to be competitive on international markets. The creation of new business models is based on the ability to evolve the digital structure of companies. We aim to develop digital expertise and solutions that will be applied in our customers' business models thanks to the group new synergies, such as increasingly equipped applications of artificial intelligence, distributed in the Cloud and based on data or robots and sensors connected to each other in ultra-fast networks."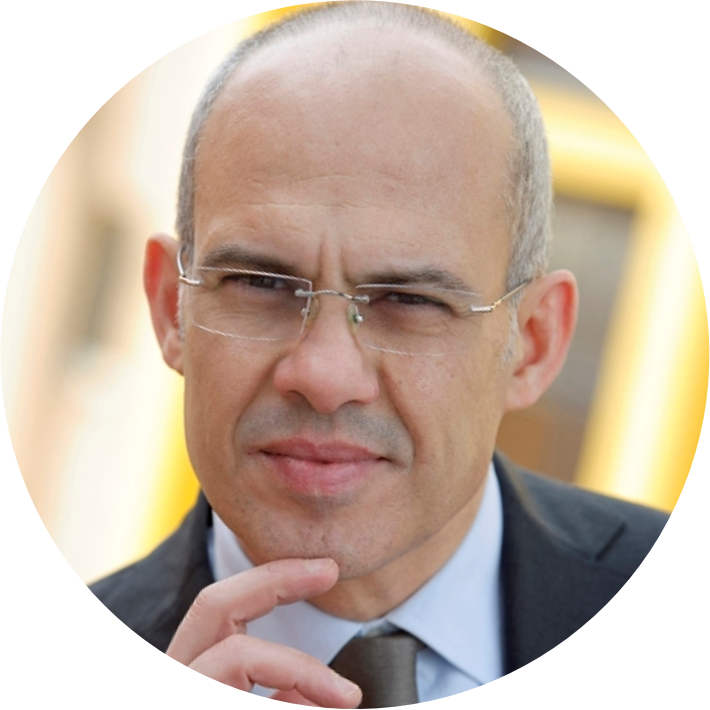 Domenico Favuzzi
Italtel's President and CEO, Exprivia's President
"Digital technology is having and will have ever more pervasive impacts in all market sectors. Industry 4.0 initiatives, which can boost production in the large industrialized countries; the strong potential impact of Smart Cities on the citizens' lives and on the environment, starting from mobility ecosystem and self-driving cars; the success of continuous care focused on digital and territory-based management necessary for the healthcare system to support the increase in average life expectancy and related chronic diseases; the evolution of the television and media ecosystem towards increasing quality and interactivity; the innovation of the electricity grids with the integration of renewable and discontinuous sources towards the so-called Smart Grids: these are some examples of sectors in which telecommunications sector skills, which is accelerating towards the 5G, are being mixed together with IT application development skills, which is becoming more and more artificial intelligence, indicating the vastness of possible activities for an integrated group such as the our."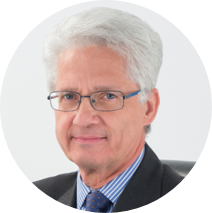 Stefano Pileri
Italtel's CEO
"Accadde Domani. Chronicles from the 2018-2023
Exprivia | Italtel Business Plan"